Tool Clamp by TruckCampers.nl
Tool Clamp for MAN HX60 truck, this Tool Clap is ideal to clamp tools on your truck. Max clamping diameter is 45mm.
Fits on any TruckCamper to clamp tools for quick release.
Included: assembly drawing, screws and tools.
10% discount if your order 10 pcs or more, mail: [email protected] for discount code.
Background information about our production company: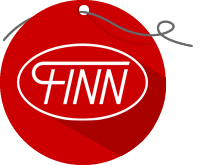 Finn BV (Fijnmechanische Industrie Noord-Nederland B.V.) has been engaged in the production of high quality and accurate precision products made from metal and plastic since 1980.
Located in the town of Stadskanaal, Finn BV offers the possibility of a complete engineering solution, from precision engineering and manufacturing to sub-assembly and complete assembly. Finn BV is using the latest technologies in the field of CAD/CAM, CNC machining, finishing and measuring.
Finn BV focuses on various industries with the production of accurate precision products such as sports, aerospace, aviation, medical, environment, defense, transportation,TruckCampers, food and the high pressure industry.
Finn BV has an extensive high-tech machinery with numerous CNC lathes, CNC milling machines, CNC sawing and measuring devices and equipment suitable for a variety of finishing processes.
Finn BV contains several departments, each with their own specialty. They are engaged in planning, engineering, design, manufacturing, sub-assembly, assembly, finishing, packaging and transport.
Please visit FINN www.finn.nl