Seat frame designed by TruckCampers.nl
Design by TruckCamper.nl approved by Dekra.
(We do not supply Dekra certificate)
Made from 12 mm Stainless Steel.
Black Powder coated
Including 2 12v-24v build-in compressors
Included: assembly drawing, screws and tools.
1 pc   810015 Frame for 2 seats unpainted € 2500,00 price is excluding powder coating
2 pcs 810005 Air suspension € 735,00/pc 
1 pc              Black powder coating € 350,00
Option
2 pcs 601022 Seats C4 H 2 tone fabric black red € 450,00/pc with the Air suspension, you can also use the original HX seats.
2 pcs 601030 4-points safety belt RED € 99,00/pc
1 pc                Rear frame for safety belt € 595,00
Delivery: Ex Works 
Prices: Ex VAT
Background information about our production company: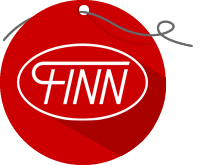 Finn BV (Fijnmechanische Industrie Noord-Nederland B.V.) has been engaged in the production of high quality and accurate precision products made from metal and plastic since 1980.
Located in the town of Stadskanaal, Finn BV offers the possibility of a complete engineering solution, from precision engineering and manufacturing to sub-assembly and complete assembly. Finn BV is using the latest technologies in the field of CAD/CAM, CNC machining, finishing and measuring.
Finn BV focuses on various industries with the production of accurate precision products such as sports, aerospace, aviation, medical, environment, defense, transportation,TruckCampers, food and the high pressure industry.
Finn BV has an extensive high-tech machinery with numerous CNC lathes, CNC milling machines, CNC sawing and measuring devices and equipment suitable for a variety of finishing processes.
Finn BV contains several departments, each with their own specialty. They are engaged in planning, engineering, design, manufacturing, sub-assembly, assembly, finishing, packaging and transport.
Please visit FINN www.finn.nl